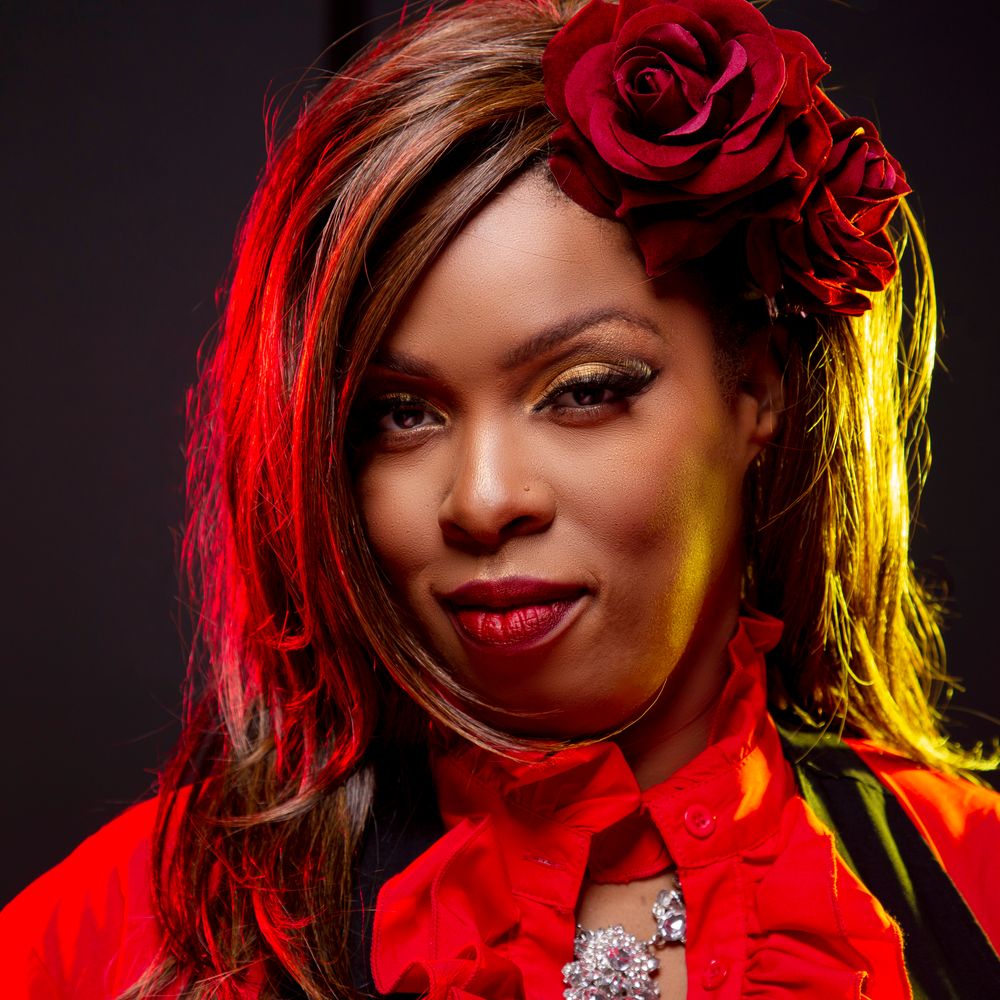 The "Hard Headed Woman"
Skylar Rogers was born and raised in some of Chicago's toughest neighborhoods. She learned at an early age that music brought people together and grew up listening to music her mother (a singer herself) was listening or singing to. This upbringing laid the groundwork, giving Skylar the drive and passion to explore a career in music. Skylar's "Soul Rockin' Blues" sound has been influenced by Tina Turner, Etta James, Billy Joel, and Koko Taylor. Throw in a bit of AC/DC and multiple Motown artists and you have the unique, strong, passionate and energetic Skylar Rogers. 
Music and faith were primary sources of strength and inspiration for Skylar through not only the bad times (abusive relationships, the stillbirth of her child, and a brief period of homelessness following a divorce), but also the best of times (meeting, dating and marrying her second husband, and sharing precious time with her family and friends.) "I have learned that during these times, there was a song for every emotion. Music survives the worst, and celebrates the best."
Skylar successfully launched her debut EP, "Insecurities" and began touring nationally in 2019, including performances at St Louis' National Blues Museum and Beale Street in Memphis. She was personally invited by Kevin Burt to perform in the All Star Blues Jam at Las Vegas' Big Blues Bender in 2019. At the same venue, blues artist Erica Brown  (Cast Iron Queens) was floored by Skylar's rendition of Koko Taylor's 'I'm A Woman,' telling her, "You're one of the few people I've heard to do that song justice!" She has also shared a stage with Ms. Zeno "The Mojo Queen," Tab Benoit, Terrie Odabi, and Ben Rice. Quoting Annika Chambers, 2019 Blues Music Award winner, Vizztone recording artist, "Skylar Rogers has a lot of energy and pizzazz, and brings a raw honesty to every performance. The blues world betta look out!"
Skylar's first single, "Like Father Like Daughter" was released internationally by Blind Racoon in September 2020, attaining worldwide airplay, charting on the Roots Music Top 50 Contemporary Blues Songs, and continually charting on the Illinois Roots Music Report. Her full length CD, "Firebreather," released internationally to high acclaim in January, 2021 reaching #2 on the Roots Music Report for Contemporary Blues Album and seeing airplay of all songs throughout the US, Europe and online.